Why Choose SALTBOX Studios?
SALTBOX Studios is your one stop music rehearsal and audio recording space. We offer a wide range of services to the Ōtautahi music and audio industry, including…
Audio Recording
At SALTBOX Studious you'll find a multi roomed studio with all the equipment you need for audio recording.

Our rooms are soundproof, acoustically treated, comfortable and affordable.

Contact us today for our recording day rates and packages.
Mixing
Already tracked your audio ? We can mix and master your recordings so it's ready for the world to hear. Not happy with your mix ?

Contact us today to work with an experienced sound engineer who can offer advice, tips and a final sound solution.
Editing
Our sound engineers can clean up your audio files. It could be unwanted noises like 'ums' or 'ahs', audio splicing, audio adding, consolidating and deleting parts of a recorded sound file.

If it's for TV, Film, Video Games, a podcast or advertising, SALTBOX have the experience and technology to produce polished, professional audio.
Voiceover Services
We can deliver high quaity audio for your podcast, radio or TV commercial, Audio book or track ADR
SALTBOX STUDIOS Est. 2022
SALTBOX Studios is located on St Asaph Street, in the SALT District, Central Christchurch, Ōtautahi, Aotearoa. There are 3 studios within the SALTBOX Studio. 1 large studio and 2 medium sized studios. The central, medium sized studio is the control room. This control room houses our audio recording equipment, audio mastering equipment, a vinyl lathe and a video suite to edit and produce video or audio content.
Our 2 rehearsal studios are equipped with guitar amps, bass guitar amps, full drum kits, a PA, and materials such as whiteboards and markers to help assist artists with writing and rehearsing.
Managed by local alternative broadcaster RDU 98.5FM, the studio was founded to assist our local community to learn, upskill, rehearse, record and perform.
In 2021, RDU 98.5FM successfully fundraised the final amount needed to open via boosted.org.nz. The space was refit and redesigned to make it fit for purpose. We thank every single person who donated to the cause and made Ōtautahi's newest studio possible.
Two key supporters who helped kick start the facility opening, and continue to support SALTBOX Studios are Three Boys Brewery and Little High Eatery. Local, legendary business who support the local independent music industry.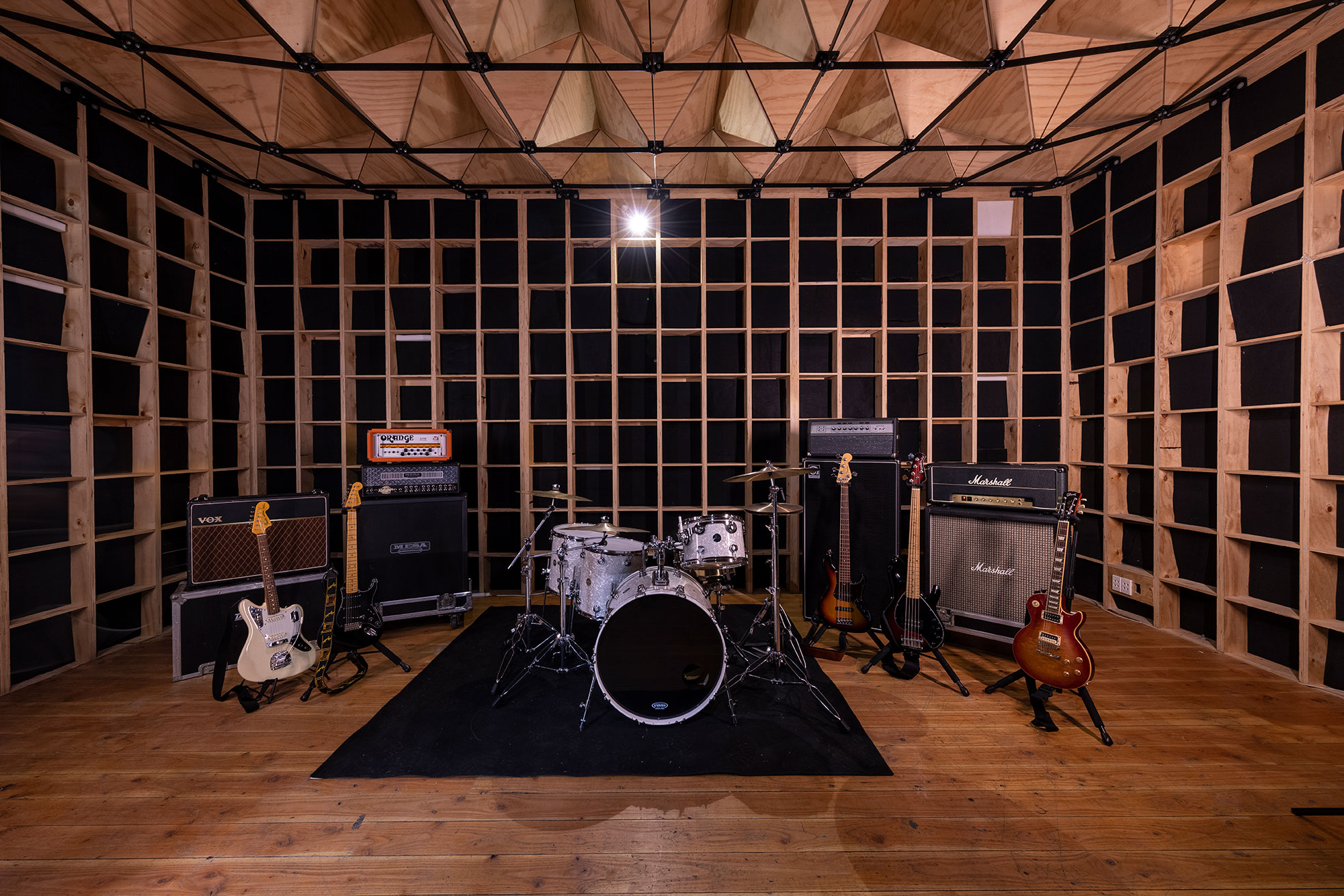 RDU98.5FM
RDU is a not-for-profit alternative music radio station based in Christchurch. For 45 years, RDU 98.5FM has been championing local musicians and broadcasting their music. There are 140 + volunteer radio show hosts who come to RDU each week and dedicate their time to promoting local music, local events, and involving the people who make up our audience. Over 300 tracks from Ōtautahi's musicians have been playlisted on RDU 98.5FM in the last 12 months. RDU's broadcast studio is based in The BOXed Quarter on St Asaph Street, and also operates a smaller satellite studio based at the University of Canterbury, RDU Broadcasts live from both, and is a stone's throw of SALTBOX Studios.